Phil Parry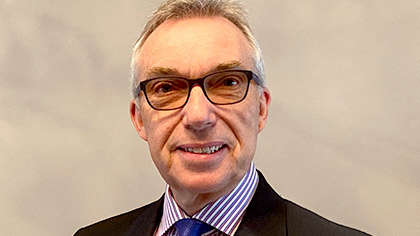 Phil is a Finance Director and consultant who has held senior finance positions across Television, Radio, Creative Arts and Social Care sectors.
He began his career at Granada TV as Finance Manager for news, current affairs and the multi-award winning "This Morning" programme, then moved to the BBC. Phil became an integral partner and financial controller for several Independent TV Production companies, including BAFTA award winning Ray Fitzwalter Association Ltd. developing unique skills and experience in the preparation and monitoring of television, factual and documentary budgets including production management for BBC, (Panorama) Channel 4, (Dispatches / Under over), Channel 5, Granada TV and other media format outlets.
Founder and Director of an international media content Production Company, based at Media City, Salford, working across Western Europe and the US with global brands, SMEs, charities and not-for-profits providing content editorial packages and securing a commercial contract with the Disney Company.
Outside the media, he was a senior finance manager of one of UK's leading national social care charities. where he prepared annual operational business plans in excess of £25m, managed on-going actual financial performance across 100 individual services and prepared monthly management packs to include, financial analysis, support data. He also developed and successfully managed strong commercial relationships with Local Authorities throughout the UK.
He's also a Director of Positive Digital Media Ltd, First Local DAB and Care Radio CIC and continues to provide financial advisory support to television, radio, education events and performing arts clients.
His experience also includes visiting lecturer at Manchester Metropolitan University, John Moores University and Lead Consultant on a European Union Value for Money initiative.
FILL IN THE FORM BELOW TO GET IN TOUCH WITH PHIL