John Dash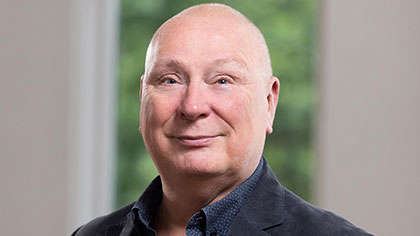 John has a successful fourty year career in UK radio and has been, uniquely, twice honoured with the Fellowship of the Radio Academ where he was also a Trustee, Deputy Chair and CEO.
He began his career at Pennine Radio in the 80s, moving home to South Wales and GB Radio (Gwent Broadcasting) in 1983. He was at 2CR (Two Counties Radio) for two years before moving back to South Wales as a daily presenter and Head Of Music at Red Dragon FM / Touch AM, becoming Programme Director in 1992.
HIs Programme Director (PD) experience also includes Piccadilly Radio in the 90s, taking regional dance station Galaxy 101 to a record high, winning the ntl Station Of The Year with the team at Wave 105 and Local Radio Group PD for UTV Radio GB. He's also been PD at Radio Clyde and Regional Content Director for Bauer Media across Yorkshire. In addition, he spent two years working with KCLR96FM, covering Carlow and Kilkenny in Ireland.
He launched John Dash Media in 2014 to help stations of all sizes drive audiences and revenue. His clients have included BFBS (British Forces Broadcasting), BBC Radio Wales, BBC RadioCymru, BBC Radio Scotland, Manx Radio, More Radio and Isle of Wight Radio - part of Total Sense Media, Mansfield 103.2 and many BBC Local Radio stations, including Merseyside, Manchester, Cumbria, Leicester, Surrey and Guernsey.
He's a Director of Local Radio Support, Positive Digital Media and First Local DAB. He's CEO of Care Radio, the UK's first national station dedicated to the millions of paid and unpaid carers around the country. Their seventy strong team of professionals are on on-air and online around the clock on DAB, smart speaker, through our App or the website - www.careradio.org
His experience also includes being a judge for many of the industry's awards including the BBC Gillards, Arquiva Commercial Radio, Radio Academy, Radio Production, Student Radio, Community Radio and Independent Radio News.
He's the Chair of Radio Lollipop UK, the audio therapy charity for sick children in hospital and has been the Wales Chairman of the Variety Club Children's Charity, and a Director of Lifetime Radio which provides support to those in hospital living with dementia.
FILL IN THE FORM BELOW TO GET IN TOUCH WITH JOHN