Dr Yvonne Thompson CBE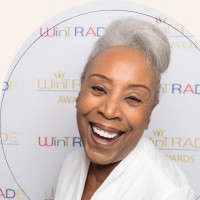 Having started and run her own women in business network for more than 20 years, her skills as a business & personal mentor, placed her as an expert in the business and D&I arena where she has worked for over 35 years. Focusing on women entrepreneurs, women in the corporate workplace especially women on boards or the lack thereof, and even more so the Black Women's Paygap, she was recognised by the Queen with a CBE for that work.
Being a member of the Parker Review Committee she is passionate about moving the dial with regards to minorities on boards(or the lack thereof). Game changer, campaigner, activist, she has experience in the Communications, Marketing and PR industry, advising corporates, public sector, educational establishments and government championing equality, diversity and inclusion in the workplace.
Her book 7 Traits of High Successful Women On Board led her to deliver over 150 workshops and speeches on this subjects at LinkedIn, Facebook Google, EY, Baker & McKenzie,Deloitte, and many US , firms, and even Oman and Maldives this consolidates her as a corporate and international speaker on, leadership, entrepreneurship and D&I.
The Local Media Network (LMN) is proud to work with our friend, Yvonne. Here she is talking to LMN Director, Gary Robinson.