Dave Stankler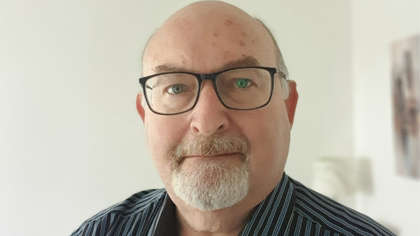 With over 40 years experience working in radio, outdoor, and agency marketing, Dave has experience across many platforms at the highest level. From agency Sales Manager at Radio Aire in Leeds in the 1980s, he moved to media agencies launching the first specialist radio department in a media buying company in the UK, becoming the largest radio buying organisation outside London.
After heading back into radio as MD of commercial radio station, The Revolution and then Station Director of Tower FM, both in Greater Manchester, in the early 2000s, he worked with Ofcom to set up a joint community radio sales operation in the county called "Community Radio Network."
Dave went on to outdoor media as Group Sales Director of Adgroup, which was one of the most diverse media companies in the UK, where Dave led a large team selling airport, ferry, bus, and tram advertising across Europe. In 2007 he became regional Sales Head of the Lincs FM Group in Yorkshire, looking after the sales operation for four stations; Ridings FM, Dearne FM, Trax FM, and Rother Radio, as well as launching a regional sales operation "White Rose Network".
In 2014 Dave set up his own media/marketing consultancy "High Five Marketing," supporting a wide range of clients with marketing/media campaigns, as well as supporting digital agencies.
Dave joined forces with family members in 2016 to run an events business called "Love4Wool," holding three major wool and knitting shows a year in Leeds, at Newbury Racecourse, and in Bedfordshire, with plans for two further shows to launch in the near future.
In 2017 he set up Rhubarb Radio, a community based radio station serving the Wakefield and Leeds areas. In 2021, a second station was launched in the "Rhubarb" family called Rhubarb Smoothies Radio covering West Yorkshire. Dave is also a Director of First Local DAB, currently working on launching new SSDAB licenses across the UK.
FILL IN THE FORM BELOW TO GET IN TOUCH WITH DAVE